What instantly comes to mind about a modern and sleek kitchen?
If you're like most people, the visual intrigue of stunning white kitchen springs into your imagination.
White kitchens have long been considered the epitome of clean design and are often associated with modern homes.
But are white kitchens modern, and should you consider one for your home?
In this blog post, we'll explore white kitchens and whether they represent modern design or are simply timeless classics.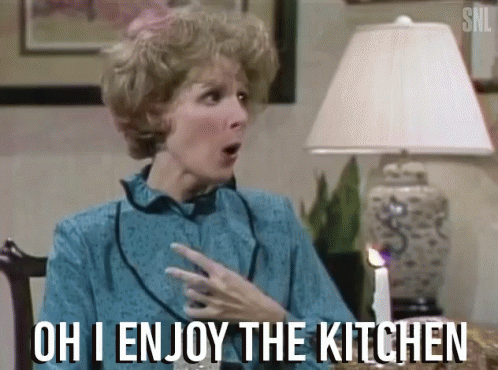 The history of white kitchens!
Though white kitchens may seem like the pinnacle of modern design, their popularity can be traced back to the 1920s when a focus on hygiene and cleanliness steered kitchens towards using white materials.
This focus on sanitation led to white tile and porcelain becoming commonplace and the introduction of white appliances such as refrigerators and stoves.
Over the years, the appeal of white kitchens has managed to withstand changing trends and maintain a presence in homes worldwide.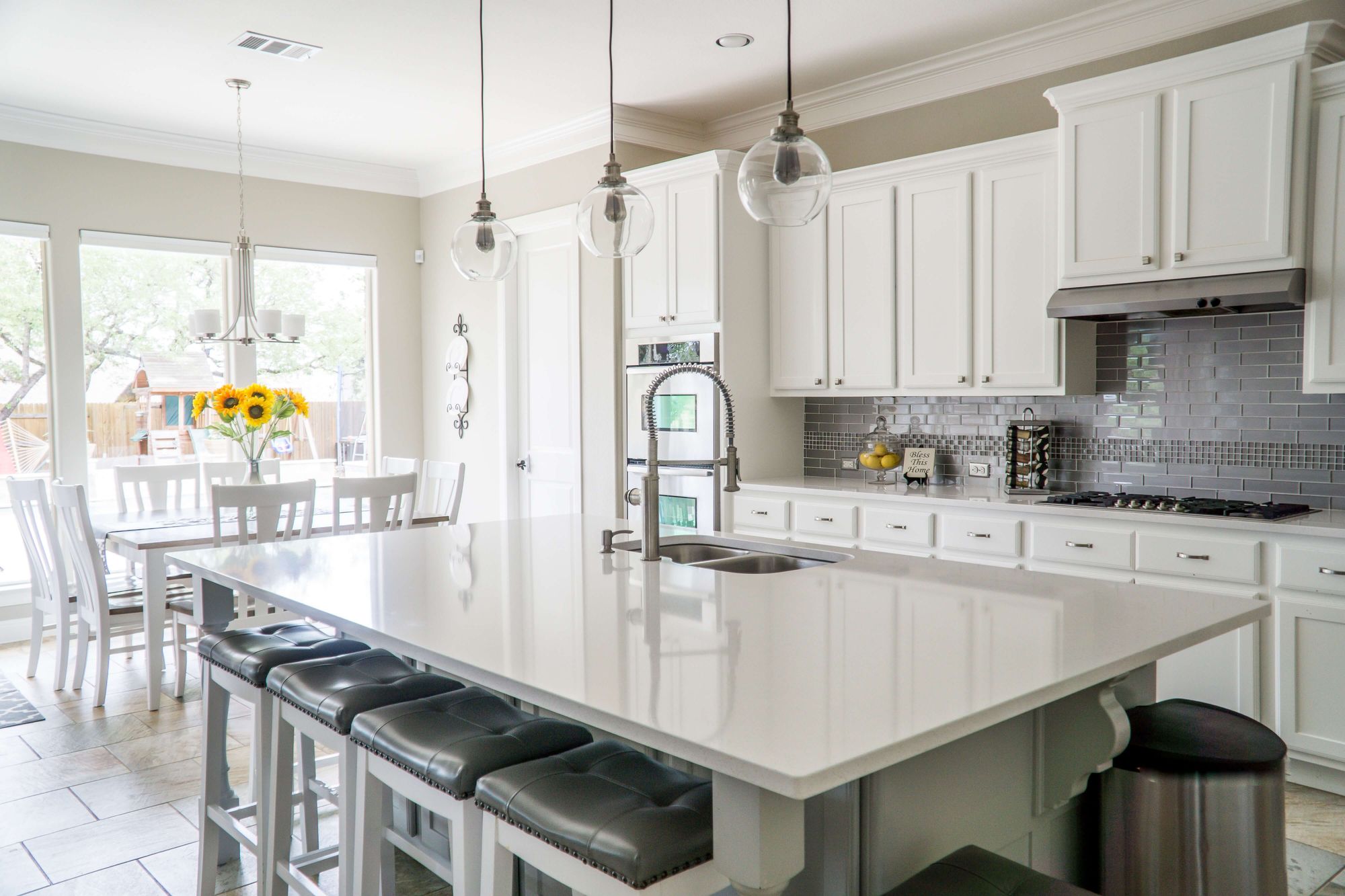 The psychological appeal of white kitchens!
White is not only associated with cleanliness but also with purity, order, and simplicity.
This color evokes calmness, which is particularly important in a space where we spend so much time preparing meals and entertaining family and friends.
Furthermore, white kitchens are believed to create a sense of space and openness, perfect for smaller homes or apartments with limited space.
It's no wonder that white remains the go-to color for kitchen design.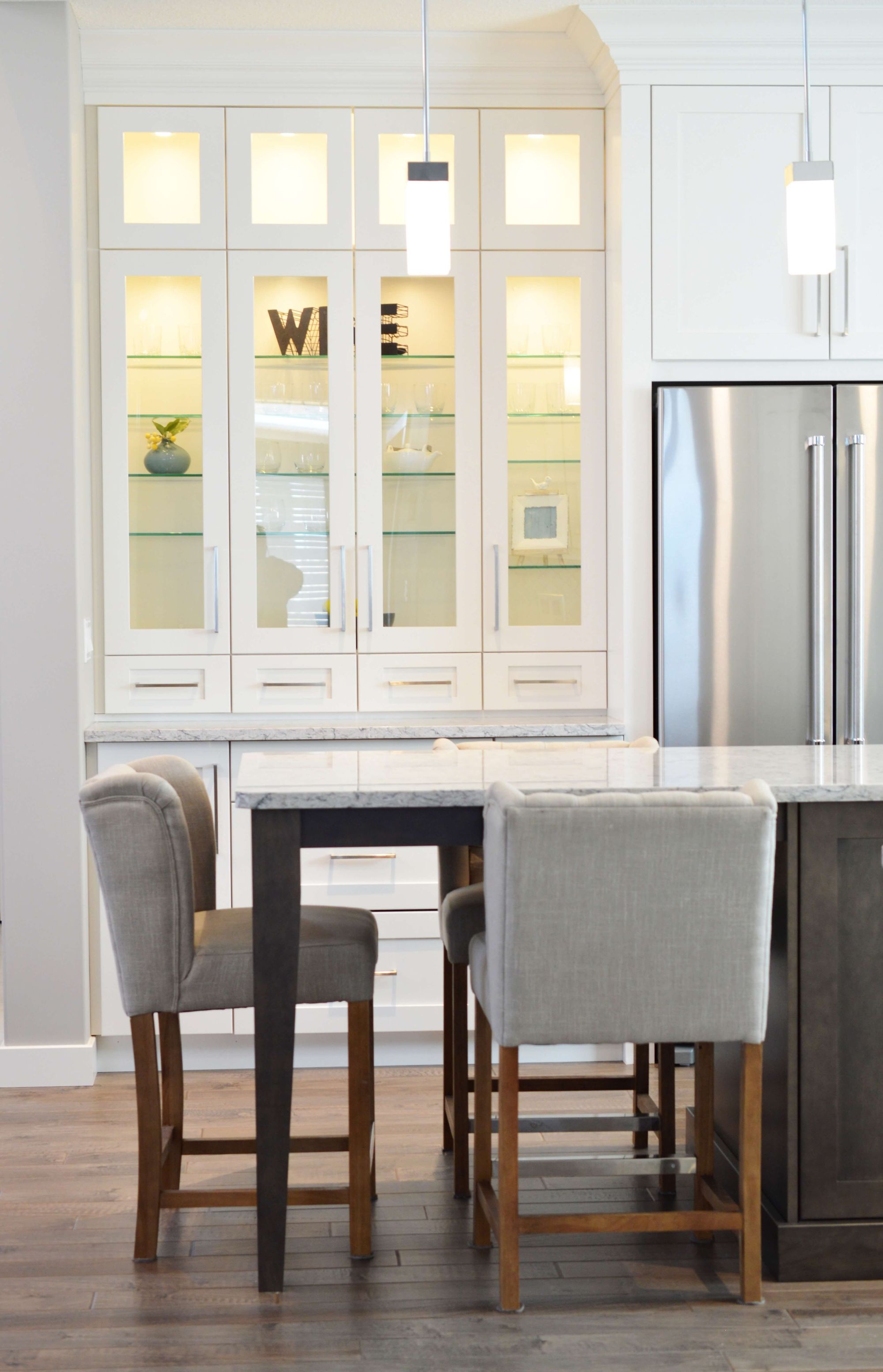 White kitchens in modern design
While white kitchens are undeniably classic, they fit into modern design sensibilities.
The contemporary aesthetic often prioritizes clean lines, minimalism, and open spaces, so a white kitchen can be the perfect canvas for incorporating these elements.
Modern white kitchens often feature high-gloss finishes, sleek lines and kitchen cabinets, and uncluttered surfaces. The result is a seamless blend of functionality, practicality, and visual appeal.
A modern white kitchen is the epitome of modern design. This type of kitchen creates a light and airy atmosphere, featuring crisp white cabinets, upper cabinets, and warm wood floors.
The white marble backsplash adds a luxe touch while the light wood accents provide visual contrast.
Meanwhile, a white marble island and wood cabinets add an elegant yet traditional feel.
Finishing off the look are butcher block countertops, modern white kitchen ideas, stainless steel appliances, dark wood floors and brass accents – all working together to create an ideal interior designer-approved space.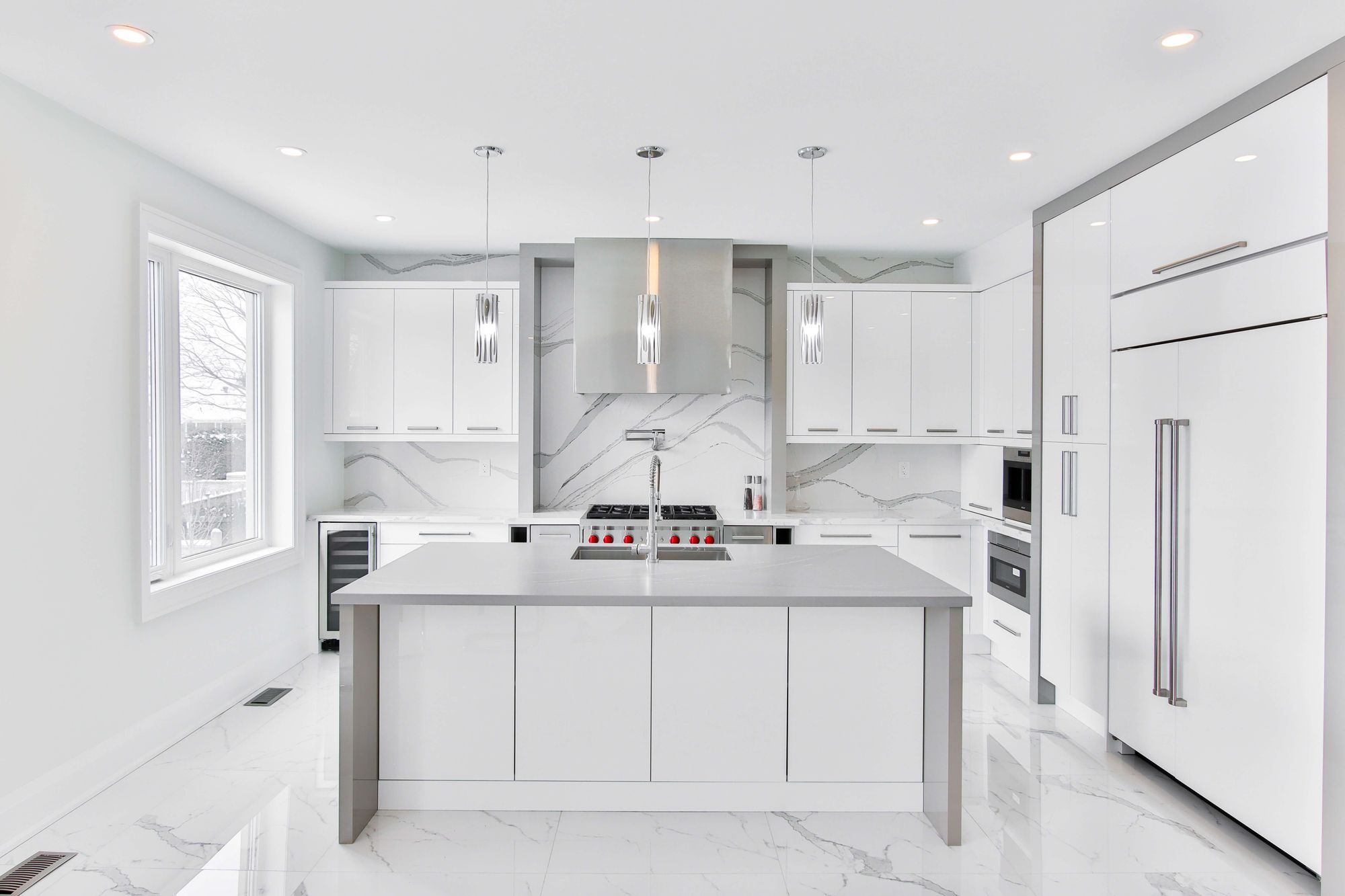 The versatility of modern white kitchens!
Another reason white kitchens continue to be popular is their versatility.
Because white is a neutral color, it can be easily integrated with other colors and materials, making it simple to update your kitchen without a complete renovation.
You can swap out accessories, and white floor tiles, add a marble countertop or even paint your kitchen walls to create an entirely fresh or bold look without changing the core of your design.
The challenges of white kitchens and Fun FAQs
Despite their appeal, white kitchens aren't without challenges.
White cooking space and cabinet doors can show dirt, stains, and scratches more easily than darker colors, so you must be diligent about cleaning and maintenance or choose lighter wooden cabinets!
Additionally, having a modern white kitchen means you must be careful in selecting the right shade.
Too stark, and you risk making your kitchen feel cold and uninviting; too creamy, and you may lose that crisp, modern aesthetic.
What is the best way to incorporate modern design in a white kitchen?
Create a modern look by combining sleek and minimalistic elements, such as white walls, white cabinets and countertops, stainless steel appliances and fixtures, with bold statement pieces.
How can I make my white kitchen more aesthetically pleasing?
Add a pop of color with accessories such as bright orange chairs or vases filled with colorful flowers.
You can also add texture with a wooden cutting board or farmhouse sink.
How do I bring warmth and personality to a white kitchen?
Natural materials such as wood or stone can help you create depth and contrast, while splashes of color like vibrant blues or greens can give your space some personality.
Additionally, hanging plants and luscious greenery can help draw the eye to a focal point in the room and break up the all-white aesthetic.
What kind of lighting is best for highlighting a white kitchen?
Lighting plays an important role in accentuating features in your kitchen.
Recessed lights or pendant lamps can draw attention to features like shelves and countertops without adding too much contrast in colors or textures.
Special ambient lighting accents like brass sconces will also add visual interest to your white kitchen space.
What ways to make small kitchens seem bigger using white décor and design?
White reflects light, so incorporating bright and reflective materials into small kitchens helps open up the room and make it appear larger than it is.
What materials should be used for modern décor in a white kitchen?
Natural materials offer depth and texture while keeping things looking clean; they should be prioritized when selecting pieces for modern décor in a white Kitchen.
Materials like marble countertops work well along with matte black cabinetry to achieve ultra-modern vibes; concrete tiles & backsplash accompanied by glass pendant lights provide just enough subtle detail coupled with sleekness, thus contributing greatly towards achieving that elusive balance between contemporary & classic!
What type of flooring will go best with my modern white kitchen design?
Dark hardwood floors and vinyl planks provide stunning visuals when combined together within this context. However, tile flooring may be easier to maintain over the long run due to its durability & scratch resistance!
However these should be complemented carefully by equally striking wallcoverings; bold graphic wallpaper may be used for dramatic effect whereas faux finishes (for example – Venetian plaster ) may suit those who prefer a more understated approach!
What elements help define modern white kitchen design?
Minimalism, functionality & simplicity form the basis upon which one builds when creating something completely unique!
Pops of color through various furniture items, and textiles introduce character into an otherwise monochrome setting.
While proper positioning utilization of task lighting not only heightens the atmosphere but also makes working inside this space an enjoyable experience!
Open plan layouts likewise break away conventions but tastefully allow users maximum control over what goes where!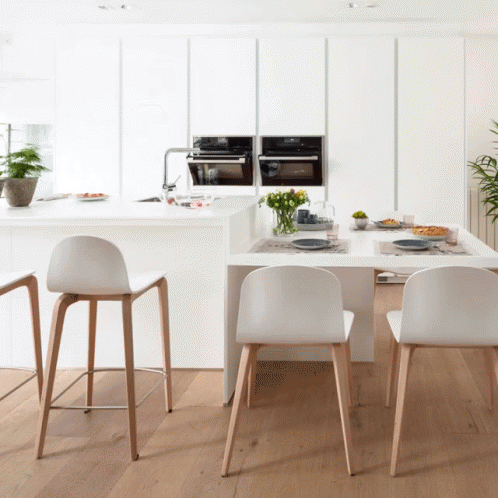 The answer is both yes and no.
While they have been around for almost a century, their clean lines and minimalist appeal align perfectly with modern design sensibilities.
Furthermore, their versatility and psychological impact make them popular for homeowners who want a calm, open, and inviting space.
Ultimately, deciding if a white kitchen suits your taste and lifestyle is up to you.
A white kitchen could be the perfect addition to your modern home if you appreciate white's simplicity, elegance, and timelessness.
Transform your kitchen into a dream with the must-have pieces from Nutmegs Nook - where white kitchen décor reigns supreme!
Our white kitchen ideas go from white wallpaper for your kitchen walls to white glammy contemporary kitchen barstools and more!